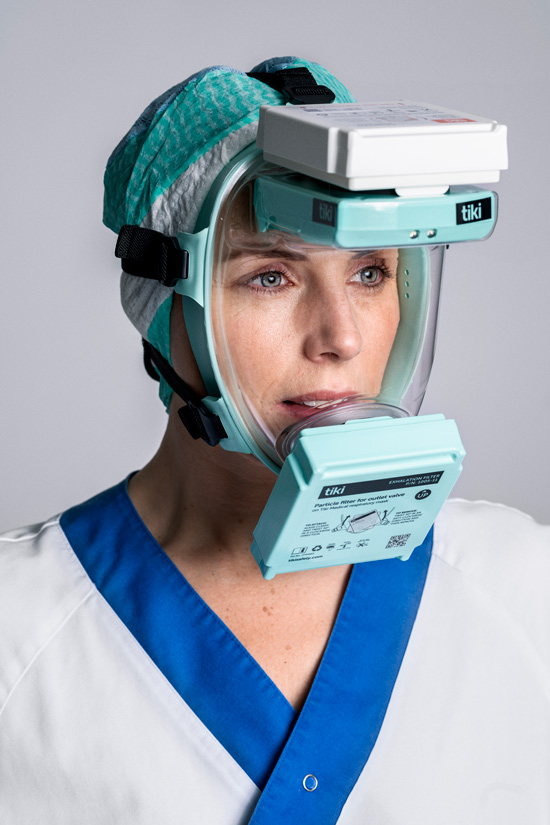 Tiki medical is a unique safety mask providing the highest level of respiratory protection and comfort, designed specifically for medical use
Tiki medical is a positive pressure, breath responsive, lightweight, full-face respiratory protection
Highest level of safety due to two P3 filters and positive pressure driven by integrated fan

Easy to breathe due to dynamic fan with sensor

Comfortable to wear due to lightweight and ergonomic fit

Great visibility and two-way communication

A sustainable alternative to disposable masks

Possible to store long term
Sold to several hospitals in Sweden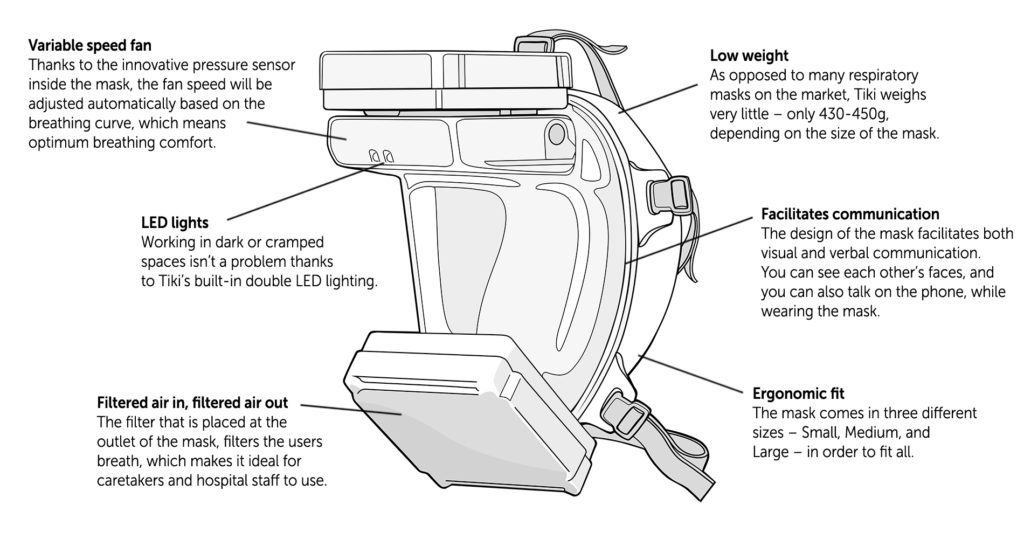 The fan is powered by a rechargeable battery placed inside the fan unit. A fully charged battery is good for 2.5 hours of uninterrupted use. Available as an extra accessory is an external battery of higher capacity, which automatically reduces the weight of the mask, and may also be useful in extreme working conditions. The battery also powers the built-in LED lighting.
The wholly steam-free mask is made of transparent PET-G and TPE plastics. It is a consumable and can be replaced in case it's damaged or scratched. It comes in three sizes – Small, Medium, and Large. For maximum comfort and safety, it's important to select the right size mask.
The filters have the highest safety standard certificate for particulate filters (P3) and the inhalation filter is attached with a bayonet mount on the top of the mask, while the exhalation filter is attached with a bayonet mount at the lower front of the mask. This makes changing the filters effortless and fast.
Everything is kept in place by an elastic harness, which is easily adjusted for the right fit.