An innovation in respiratory
protection providing the highest
level of protection and comfort
Tiki medical is our newest innovation, designed for healthcare
Tiki medical is a positive pressure, breath responsive, lightweight, full-face respiratory protection
Highest level of safety due to two P3 filters and positive pressure driven by integrated fan
Easy to breathe due to dynamic fan with sensor
Comfortable to wear due to lightweight and ergonomic fit
Great visibility and two-way communication
A sustainable alternative to disposable masks
Possible to store long term
A revolution in filtering respiratory protection
Tiki doesn't look like any other respiratory protection mask on the market. The reason is we felt it was time something radical was done for all of you who work in bad air and harmful environments. We worked out what the problems were – and solved them.
This is the result. Made in Sweden, Tiki is a unique positive pressure mask that doesn't only provide superior comfort and safety. It's also one of the most advanced, and easy-to-use, safety products on the market.
The design of Tiki is truly unique. The fan is safely protected inside the mask, and the fan speed is automatically regulated thanks to the innovative pressure transmitter, which controls the amount of air needed for positive pressure inside the respiratory mask.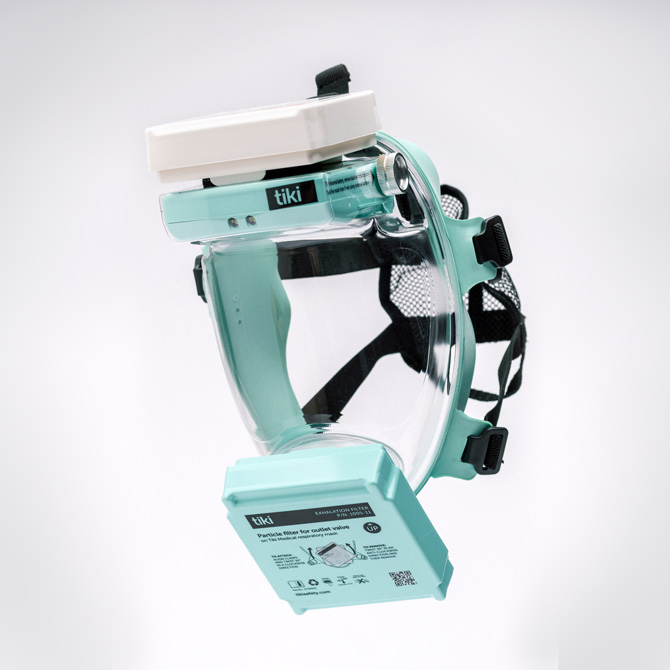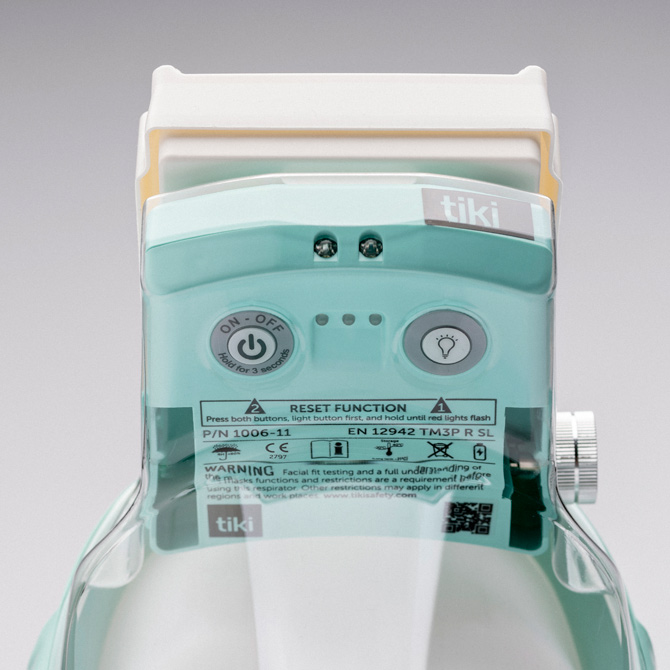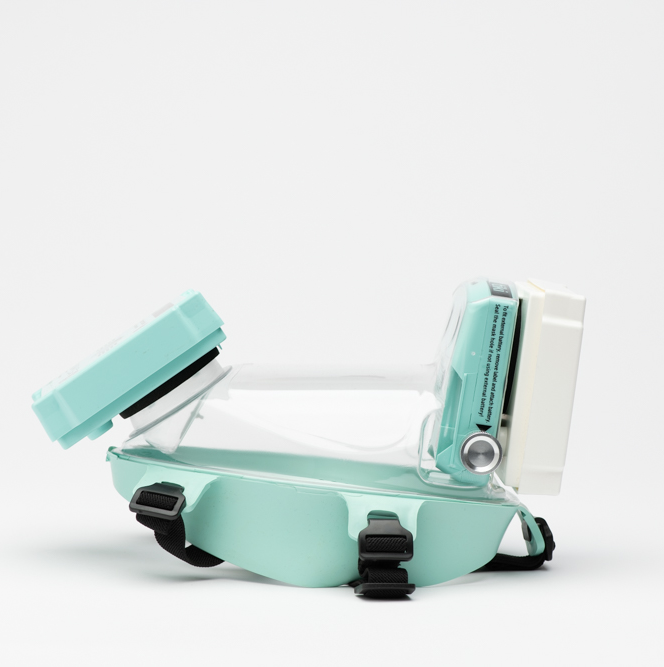 ---
Sold to several hospitals in Swede

n
Said about Tiki medical:
– "It feels very safe and comfortable to wear, even for longer periods of time"

– "With Tiki medical, the effort is minimal while safety is top notch"

– "It's easier to breathe. When using traditional respiratory protection, a resistance is created that makes it heavier to breathe. With Tiki medical, I experience that I get help to breathe and that fresh air always enters the respirator"

– "It is possible to breathe without resistance. Clean and filtered air flows continuously into the respirator"

– "With Tiki medical, the head can move freely. Not having to connect complicated fan devices that should sit around the waist makes is easy to use. Having fresh air from the fan into the mask, is as nice as it sounds"

– "Tiki medical is not like a visor that reflects light where it is difficult to take blood samples (hopeless). In this respiratory protection, you have basically as clear a view as without protection. "